What We See in Angela O'Riley
Why industry veteran Angela O'Riley is one of the style icons who inspire us most.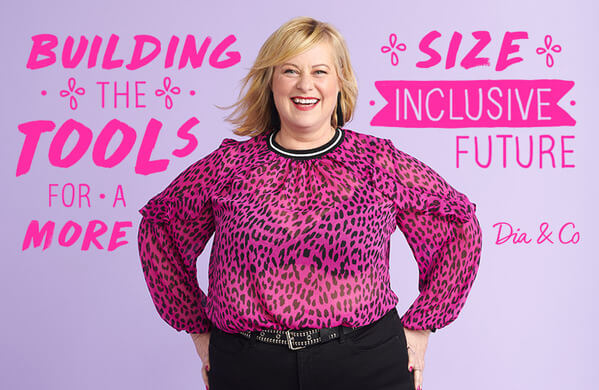 All month long, we're profiling the women who inspire us. Angela O'Riley, fashion Jill-of-all-trades and Emmy-nominated costume designer, has been working to change the industry from the inside for decades. When we look at Angela, we see talent, innovation, ambition, and the know-how to create a more size-inclusive future. Keep reading to learn why Angela inspires us.
Written by Angela O'Riley
My superpowers are that I always see the good in people, usually right away, and continue to see it even if they've proven otherwise.
My power outfit is a "boss babe" black suit.
My dream is to change the fashion industry to design directly for curvy women, instead of scaling up a size 6 to a size 18.
I can't live without the ocean. I'm a beach lover from way back—it restores me.
I feel my best when I'm dressed in clothing that fits well. It's like a second skin.
My dream is to change the fashion industry to design directly for curvy women.

The woman who has inspired my life most is my mother. I am very aware that I have so many more opportunities than she did growing up. My hero is any woman who has the courage to live her life on her own terms, and not let society dictate her path.
I'm inspired when I'm in nature. I always get my best ideas when I'm outside.
I hope to inspire women to live their best lives right now, the way they are. Don't wait for a perfect weight or set of circumstances.
It's important to find women to inspire you, look up to, and mentor you because we all support and mirror each other. Empowered women lift each other up.
When women empower women, they validate each other. We all just want to feel seen on our respective journeys. Being seen in the world creates a quiet confidence—that's where the magic happens!
Angela O'Riley
Plus-Size Fashion Fit Model, Stylist & Innovator
Do you have a style icon who's inspired you? Share a photo of her with #WhatISeeInHer and you might be featured in a future blog post!